Course Management
Learning Delivery
Reporting
Gamification
Customization
Market & Sell
Enterprise Ready
Create Engaging Courses
To build an effective online training program, it's important that your company uses a learning management system with features that will help you build engaging modules. With SeekLMS, you can create courses as per your learning objectives using in-built course creation tools. This is one of the most important LMS features to check for, when comparing different tools out there. Here are some course management features you can benefit from by using SeekLMS.
Explore Course Management
Course Authoring Tool
Upload videos, powerpoints, audios, images, and voice-overs to create beautiful courses. Search and reuse content across courses.
---
Rich Course Settings
Configure rules for module and course completion, traversal rules, drip schedules, delivery modes, access expiry and more.
---
SCORM & Tin Can (xAPi)
Supports SCORM & Tin Can content created by Articulate, Lectora, Captivate or similar tools.
---
Interactive Videos
Use an in-built tool to create interactive videos from your recorded videos or youtube videos.
---
Assessments
Supports 12 types of questions and a wide variety of test types with extensive reporting. Thus, with SeekLMS, you can create assessments that are suited to your trainees' test-taking requirements and preference.
Survey & Ratings
Collect feedback through surveys and ratings with the option for automatic scheduling. This is one of the key features of a learning management system in education since it can help you tailor your offerings.
Learning Delivery
Choose the delivery model which works for you. Manage enrollment, scheduling, track progress and communicate effectively with learners. Here's a list of LMS features, with regard to learning delivery that you can expect with SeekLMS.
Explore Learning Delivery
Delivery Modes
One of the vital features of an LMS is that it should help you choose an appropriate delivery mode that suits the needs of your trainees. Deliver self-study, instructor-led or blended training. Instructor-led courses can be online through video-conferencing or in-campus.
---
Manage Enrollments
Invite users to courses or import users through an excel sheet. Supports self-enrollment through the course catalog and paid courses.
---
Manage Scheduling
Schedule instructor-led batches and classes with automated conflict checks for instructor and video-conference accounts.
---
Certifications
Design your certificate templates and automate the generation of certificates on course completion. Supports certificate validation.
---
Communication Channels
One of the most important features of our learning management system is that it supports discussion forums, notifications, personal messages, surveys, and ratings.
Track Progress
Track the progress of learners through module completions and assessment plans. Track time spent on the course and all course interactions.
Measure & Improve
An LMS system's features should help you improve and scale your performance in a measurable manner. In-depth reporting of all parts of your learning delivery workflows will help you to measure and improve your key performance areas. Here are the features that SeekLMS offers to you to help you measure data and improve your offerings.
Explore Reporting
Dashboards
Configure widgets on your dashboard to see real-time data on learners, enrollments , completions, sales forecasts and more.
Drill down to see monthly trends.
---
Course Reports
Monitor course progress, time spent, completions, dropouts , discussions and course interactions. In-depth reporting of assessments.
---
Timelines
An audit trail of all system actions, by whom, when and what.
Feedback & Ratings
Send learner satisfaction surveys at important milestones to get the most reliable feedback. Use standard star or NPS rating scale for CSAT.
Customization
This is one of the key things on a learning management system's features list. SeekLMS helps you customize the look and feel of your LMS as well as several aspects of learning delivery. This, in turn, helps you deliver a training platform that is sure to appeal to your trainees. Here are the customization features of our LMS.
Explore Customization
LMS White labelling
Customize the look and feel of your LMS by choosing your logo, favicon and theme.Add your customer support and sales emails for all notifications and messages.
---
Custom Domain
Use your own vanity URL for your LMS portal and provide seamless user experience. You can also set up and host a separate marketing portal using our website editor.
---
Course Customizations
Add custom labels for categorization, filtering and search. Customize delivery modes, completion rules, content options and more through exhaustive course configuration options.
Custom Certificate Templates
Create custom course certificates with branding , configurable fields and validation options.
Gamification
The best learning management systems' features should offer gamification. SeekLMS offers a gamification engine which can improve learner motivation and engagement by leveraging innate human desire for competition, self-expression and achievement.
The gamification reward system includes points, badges, levels, and winners and everything is configurable.
Points
Points are awarded when learners perform various activities like successfully completing modules, courses, tests, attending an ILT, acquiring certificates or contributing to discussion topics or taking a survey.
---
Badges
Badges are awarded, when a learner reaches a milestone by earning a certain number of points. There are 3 categories of badges - Activity, Learning and Leaderboard. Badge icons and names can be customized.
---
Levels
As the learner earns points and badges they move up levels. For example Every 3000 points user moves up a level. This 3000 is configurable.
Leaderboard & Winners
All participants can view the monthly and overall leaderboard and their own positions. Option to award monthly and annual winners with special badges is also available.
Market and Sell
Don't get lost in a marketplace. Create your brand and market and sell your courses. With SeekLMS, you can use the features and benefits of our learning management system to really grow your brand online. Here's how you can do that.
Setup website
Enjoy creating your website with our "What you see is what you get (WYSIWYG)" super simple website editor. "Zero coding" required. Add landing pages for your marketing campaigns.
---
Payment Gateways
Accept secure online payments through credit and debit cards and net banking across multiple currencies through in-built integration with leading payment gateways.
---
Geo Specific Pricing
You can define default course pricing as well as custom course pricing for specific countries and currencies.
Discount Coupons
You can create discount coupons for your promotions for specific courses, countries or users.
Enterprise Ready
SeekLMS takes care of your enterprise security requirements, necessary integrations and scale. Here are some of our enterprise-ready training management system's features. The below-listed features are what make SeekLMS an enterprise-ready platform that you can deploy immediately.
Enterprise Ready
Security
Secure your own LMS domain or vanity URL with custom SSL certificates for a safe and personalized experience. Enforce strong password rules.
---
Identity and Access Management
Let your users log in to the LMS using their corporate accounts by setting up a single sign-on (SSO) for authentication.
---
Role-based access control
Provide access to necessary functionalities by assigning specific user types to users based on their roles. Audit trail of user actions is maintained in timeline reports.
---
Branching
Create branches to replicate your departments/groups within your organization.
Each branch can have its own users, admins, and courses.
---
Automations
Use bulk actions and preconfigured actions to minimize your administrative overheads and scale your operations.
Support & Helpdesk
You will love SeekLMS support. Raise support ticket from inside the LMS. Search our knowledge base for self-help. Enterprise Customers have dedicated Account Managers.
Now that you know the common features of an LMS and how you can benefit by using our platform, you can go ahead and leverage what we have to offer to deliver better training and stand out from the crowd.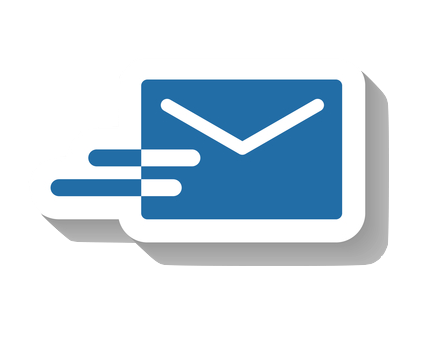 Get the complete SeekLMS feature list in your mailbox
The complete feature list has listing and description of features.
GET IT NOW
Deliver great learning experiences. Start today, grow fast.